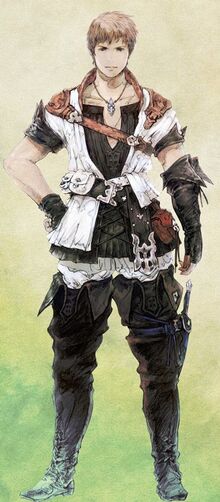 "I thought you said you needed a healer?"
"We did, or at least we thought we did." -Alexander and Tork
Alexander grew up as a Vigilant of Ioun, worshiping at his temple until he was six. When he discovered that Ioun would not want him praying, no Ioun would want him to study. So he did, Alexander studied at the temple learning everything about the world without ever leaving to go be in it. Even after his parents left the town he stayed, after he lost his house he stayed at the temple, after they kicked him out for mooching he prayed outside the front door for days. Until he couldn't go on anymore, he went to a library and laid down to die next to the books he studied his whole life. But then when he thought life could not get anyworse he was kicked awake. By a guard, who decided he must be a run runaway slave to look so poor. Alexander argued relentlessly until he annoyed the guard to the point of despair, and he left Alexander alone. Finally realizing his potential to out think his adversaries, he decided to become a prophet! After a week of being called a crazy man, he decided it was not for him. He moved on to become a travelling priest! He failed at that too. So he went on to work for money as a mercenary, being dirt poor and only experiencing the knowledge the books of this town bestowed upon him; it was the best he could do. Now he spends his time earning what he can, while wasting his time healing mercs.
Ad blocker interference detected!
Wikia is a free-to-use site that makes money from advertising. We have a modified experience for viewers using ad blockers

Wikia is not accessible if you've made further modifications. Remove the custom ad blocker rule(s) and the page will load as expected.