This perfect, light leather armor embodies the paradox of the spy and assassin. Intricate details yearn for an audience, but a worthy owner gives only a glimpse in the reflection of a blade drawn swiftly from the heart.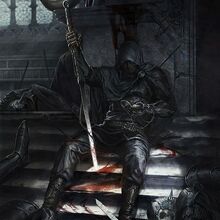 Maker: Avathar
Material: Hardened Felidar Skin
Unique Attributes: Hidden
Qualities
Edit
AC 13 + dexterity modifier. When attuned to this armor, you have advantage on stealth checks.