"Where are you from, that you don't know Mirela? The Demon of the River Kirch? The Bloody Ghost of Wittal? The Reaper of Nearheath?"
"Her soul would be stained with the blood of hundreds, if she had one." -Rangrim and Wisp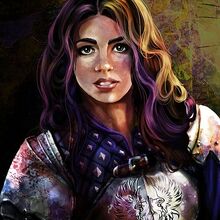 Class: Assassin
Affiliation: Knights of Morgnan, Kingdom of Kryta
TBA. 
Ad blocker interference detected!
Wikia is a free-to-use site that makes money from advertising. We have a modified experience for viewers using ad blockers

Wikia is not accessible if you've made further modifications. Remove the custom ad blocker rule(s) and the page will load as expected.